I almost got through Lent without making Hot Cross Buns. I've been very excited about English muffins, and they were sort of taking care of my need to make something small and bready and wonderful before Easter. But then I read this post by Tami Weiser and since I am mildly superstitious, I had to make some. And then some more.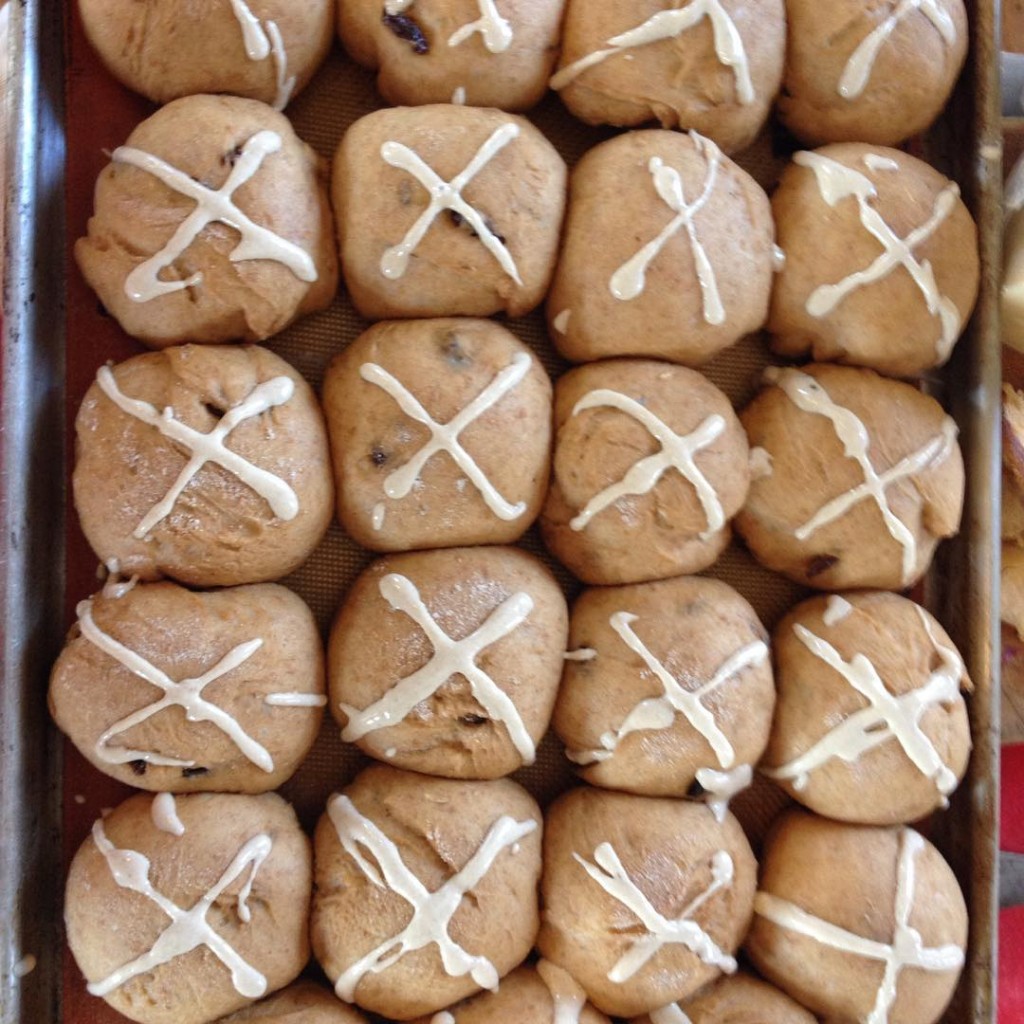 "Great friendships are said to be sealed over a shared bun, and baking and eating them atavistically protects you from getting the evil eye," she wrote on The Kitchn.
Those words got me baking, same as some other words got me baking in June 1998. My son Francis was just born, and I was reading Frank McCourt's memoir. The thought of the author's twin siblings potentially going to purgatory because they died unbaptized made me concoct a backyard ceremony.
My husband is a multigenerational agnostic, and I am a lapsed Catholic. I wasn't interested in baptism until I read the book. Jack went along with my plan, and asked a friend who lived in a former matzo factory to bring water from the once-blessed pipes.
We invited friends, and I made loads of hot cross buns, and I said something silly and stabbing at eternity and protection. The day was sunny and there was dew on the grass.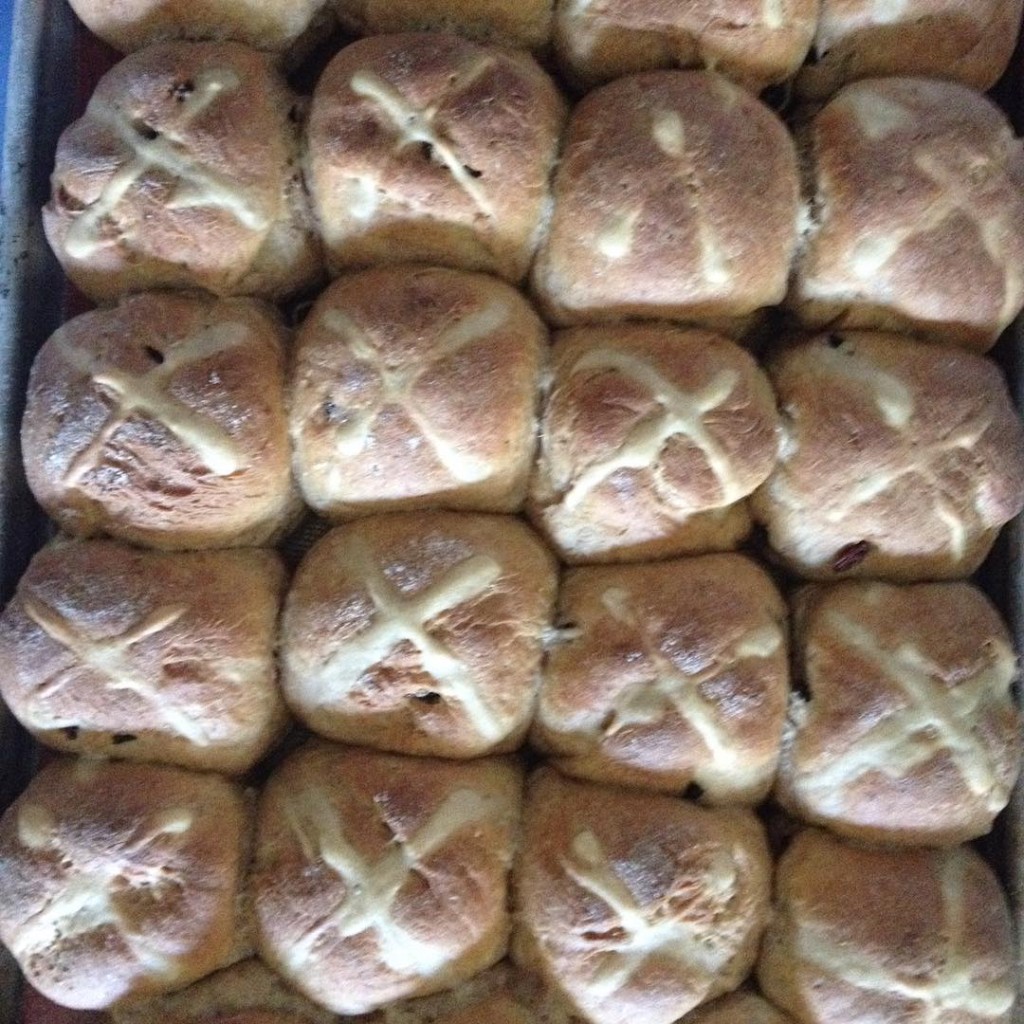 Now my kid is almost 18. I gave some buns to friends, in gratitude and in superstition, trying to seal my pals to me: they are so dear.
Here is a hint of how I made mine from Tami Weiser's recipe: I cut the sugar to ¼ cup, and upped the cinnamon to 2 teaspoons. I skipped the zest because I forgot it. I used Farmer Ground Flour, both high extraction and spelt, and even people who don't adore whole grain flours gobbled them up.