I've long been curious about regional grain projects in the middle of the country, so when MOSES, the Midwest Organic and Sustainable Education Service conference included a full day workshop on small grains, I knew I had to go. So I flew to Wisconsin at the end of February.
GROWING & MARKETING FOOD-GRADE SMALL GRAINS was a MOSES Organic University course led by farmers. About fifty people were in the room, and about half the them were already doing something with food grade grains — the other half were curious about getting into this emerging market. Other panels and sessions looked at specialty grains, too.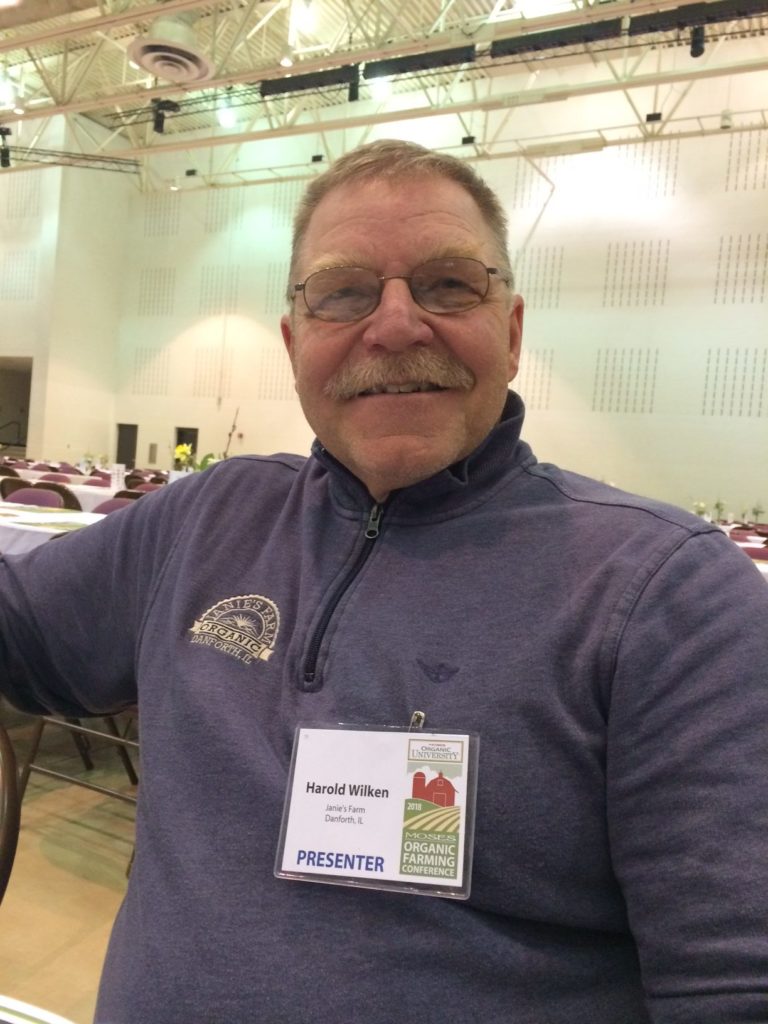 This conference was a big event. Lots of vendors lined the halls of the convention center, and, looking down from the bleachers, I saw a little city of rural people, strolling past tables, or standing still, to talk about products and services: soil amendments, seeds, tillage equipment. A low-bellied din hovered over the activity like the buzz of a beehive.
I recognized some vendors & groups: Johnny's Seeds, Practical Farmers of Iowa, and the Young Farmers Coalition. But mostly, things were unfamiliar. I am always surprised by how little I know about farming. This is why I feel compelled to write about agriculture. We are so divided from our food, and how it gets to us. I want to change that, and that means I have to keep facing my ignorance.
The blindspot I saw this time was the dominance of corn/soy inside organics. I didn't realize that organics mirrored conventional farming, but in both farming styles, corn and soy for commodity markets are the top crops. Which just gives me another reason to push for mills and malthouses — so growers can step out of commodity price strictures, where they have no say in their earnings. Easy enough for me to say, but it takes a lot more than one flour fan to convince growers to shift gears.
But this flour fan had the ears of a crowd in Minneapolis at the Food Building. This is where Baker's Field Flour and Bread lives, and where I led a talk, called Farmer, Miller, Baker, Maker: Why Modern Grain Matters. The panel included miller/baker Steve Horton, Jeff Casper of Dumplings and Strand, Ben Penner of Ben Penner Farms, and Luke Peterson of Peterson Farms.
I tried to show how these grain partnerships were unusual, and why they deserved support. Farmers Ben and Luke did a great job of describing their families' decisions to do something different with grains. Theresa J. Beckhusen wrote a good story about the event in City Pages, and if you want to hear a recording, please head here.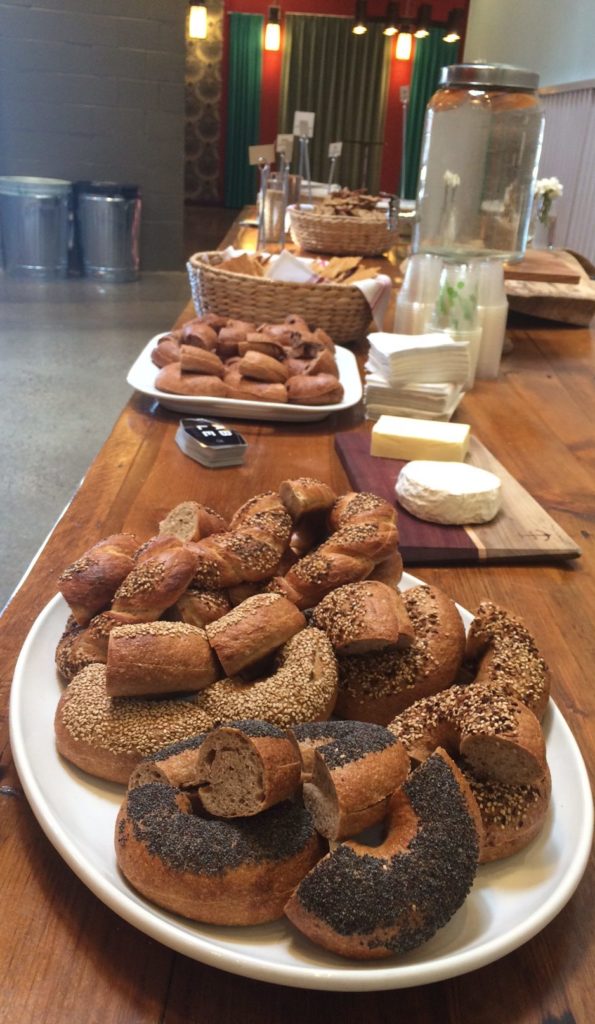 A woman in the audience at the Food Building asked what people could ask their senators for as the Farm Bill comes up for review. I wasn't quick enough to say SUPPORT CROP ROTATIONS, but I did say people should ask their bakers to use local flour, even for one type of cookie, or one loaf of bread.
I'm rabid to do more talks like this — to help introduce people to the pioneers who are helping us get new grains. Each new mill and malt house needs dedicated consumers. If you'd like me to do a talk near you, please let me know.