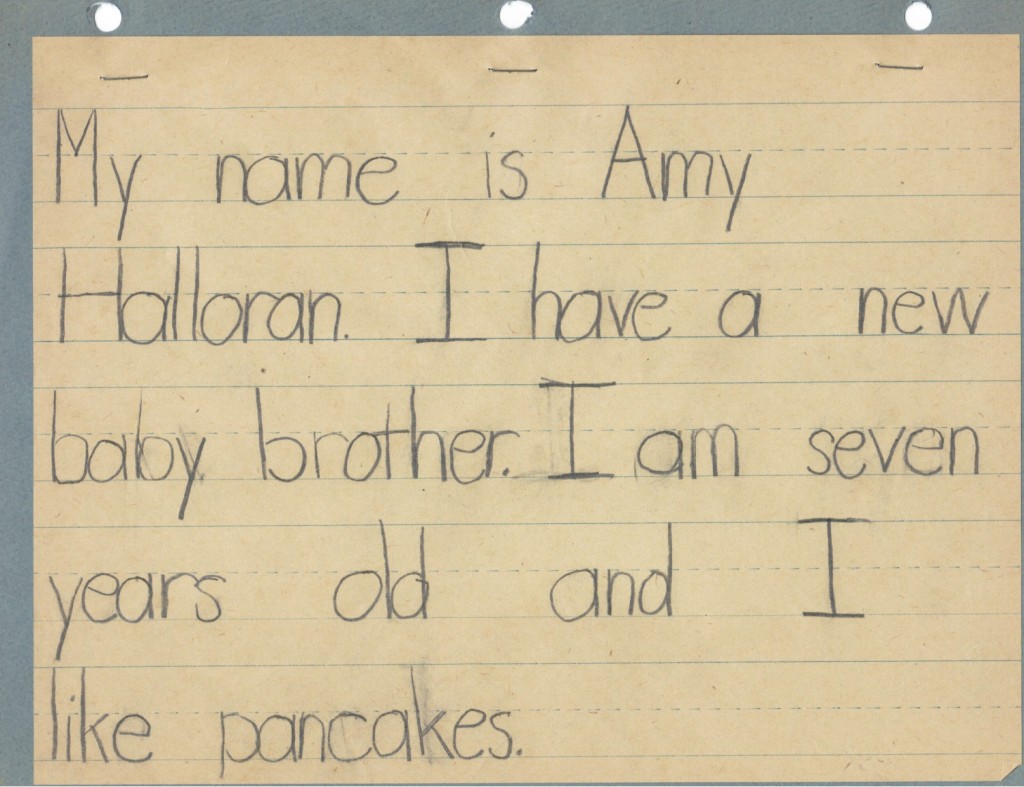 Well, it's conference season. Lots of people are interested in grains, so the book and I have been on the move.
The Cascadia Grains Conference in Olympia, Washington really put me on a flour pedestal. As I was scheming on how to get griddles across the country, I got an email from a flour pal asking if I'd like some flour for my pancake class. Oh boy!
I had a beautiful array of flours to choose from: Turkey Red, White Lammas, Sonora, Purple Egyptian barley – these were all from the Palouse Colony Farm, a small farm growing heritage varieties with lineage in the region. I also had Edison and Emmer from Camas Country Mill, and couldn't have been happier. I decided to make both pancakes and crêpes to highlight the flavors of the grains, and show how well griddlecakes deliver these unique flours.
I truly felt like the pancake queen to have Andrew Ross, cereal scientist from Oregon State University, lend his scientific knowledge to the enthusiastic pronouncements I made in class. I am a fan of flour, and like all fans, my emotions can misinform me.
I also spoke about how policy helps small grains projects happen, like New York's Farm Brewery licensing and Greenmarket Regional Grains Project's major push to get bakers at their farmers markets using regional products. And I invited a few people from my book to tell their stories on another panel. Tissa Stein from Tabor Bread, Annie Moss from Seastar Bakery and Sue Hunton from Camas Country Mill are in my Oregon chapter, and it was so rewarding to hear them give voice to their work.
The middle weekend of January put me in the middle of New York, at Hartwick College, where the Farmer Brewer Winter Weekend migrated from its Pioneer Valley/Valley Malt nest. I had a ball planning the paired beer dinner for a Rye Feast – I'd love to do a meal like this again, and put grains on the pedestal, where they belong.
And last weekend I was at NOFA-NY's winter conference in Saratoga. Five years ago, this is where I first met pioneers in regional grains, and began to get to know the people who populate my book! Leading a writing workshop there felt terrific. What better way to salute the book, which I hope is creating chances for more small grains projects by showing possible models for people to follow, than to show farmers and food entrepreneurs how to tell their own stories.
I used to love writing just because I love words, and I like to connect to people. Now I love writing for another reason: I'm fascinated by how storytelling helps move ideas in the world, and make ideas into actions. This is what I want the book to be, part of an engine for change. Thank you Cascadia, Farmer Brewer, and NOFA-NY for the invitations to help fuel new thoughts and chances for grains.