Christmas Eve, my parents made lots of magic after we went to bed. The most wonderful thing was the dolls' breakfast my mom set up. She took our dolls and stuffed animals and set them up at a table. In the morning my sisters and I were completely enchanted. The dolls had a tea party, and tiny presents. This was only the first of delights. Next came the stockings, and then the tree. Sometimes, in between, there was a treasure hunt, with clues in the stockings guiding us around the house to find larger presents that didn't fit under the tree.
I don't know if I ever managed to make a setup for my kids, though this was the kind of magic I wanted to repeat. I marvel at how my mom managed to make such charms for us, her care hidden from us while we slept.
My mother made us feel that special was normal. Not everybody gets to have that luxury. I get to see this in my day job, running a community meals program and food pantry.
This work seems very different from my writing about regional grain projects, but the jobs share a common thread. I am making people visible.
Feeding people is not just physical. In the best scenarios, feeding is a manifestation of care, an extension of concern that should answer more than hunger. In the dining room and in the pantry, I hope we make people feel seen and acknowledged. That all their appetites – for work, emotional safety, health, and interpersonal connections – are valuable and that they as people are worthy and deserving.
Writing is a way to make people visible, too. Stories are bridges, helping us cross into other lives. I get to connect readers to the work that goes into bread, from field to loaf. Even though I was an avid baker most of my life, it took me forty years to begin to wonder about flour.
My book was a way to show my wonder, and introduce some of the pioneers working in grains. I want to keep showing the labors tucked inside each miraculous loaf of bread, behind every glass of beer. I'm thrilled that I got another chance to tell the story of Skowhegan, Maine at the New Food Economy.
Bread is medicine for Skowhegan, and for lots of other places where people want to find new ways to connect with each other over food. This concept isn't new, but adding milling and local grain farming into the mix is. Baking has long been a conduit for stitching people together, from swapping sweets at the holidays, to bake sale fundraisers, to much grander projects, like a bakery that's in the works in Lebanon.
The Sadalsuud Foundation is launching a bakery to help create a bridge between residents and Syrian refugees. Sarah Owens, author of the beautiful and useful Sourdough Cookbook is soon leaving to set up the bakery and train bakers. She's written about the project on her blog.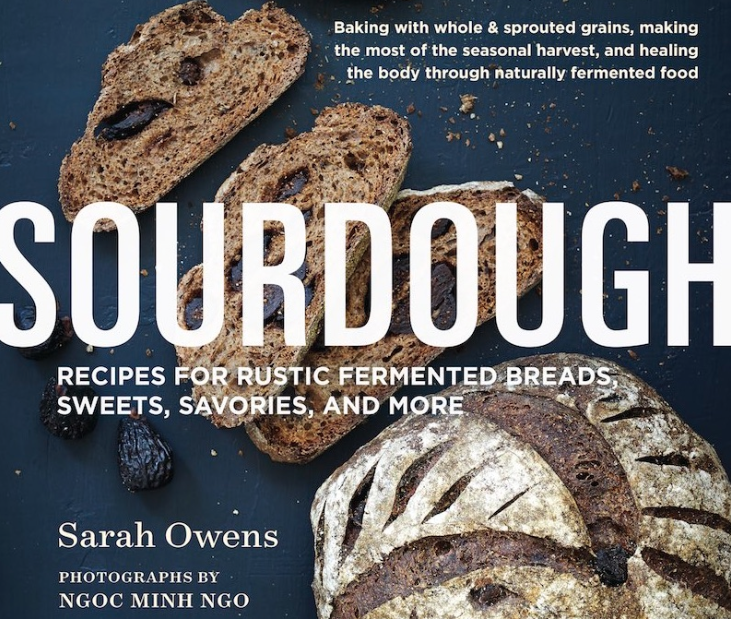 This is bread building community, making us visible, and our work visible, to each other. I started the Flour Ambassador campaign with this kind of visibility in mind: to shine a light on great grains and regional mills, and raise awareness of all the people whose work goes into making bread.
This bakery project in Lebanon is letting flour and bread bridge cultures, helping people see each other in the work of making our daily bread.
I have embroidered badges with the Flour Ambassador logo. If you'd like one, please donate to the Sadalsuud Foundation, and then send me an email note with your physical address, and I'll send you a badge, or two or three.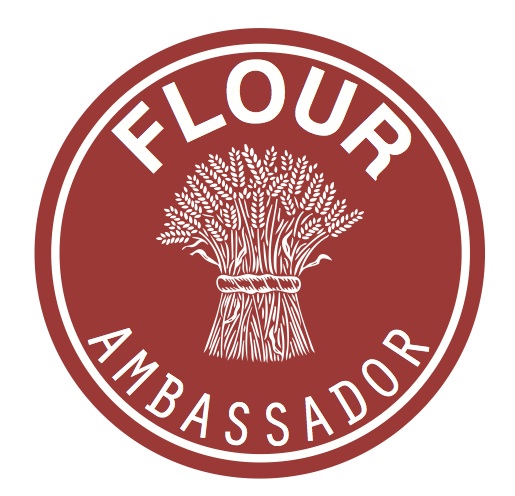 Here's to bread, and all the hidden work that makes our days special and normal.
Thanks mom, for showing me that life can be both pedestrian and spectacular. What a wonderful lesson.